What is more important than your garage door? Today, a garage door is used more often, as an entrance to your home than even your front door. Over the last few decades, garage doors have gone from being fundamental to a required component of homes, offices, and all kinds of buildings. Driving down the street, you can see all types of garage doors customized to their owner's preferences. In fact, a garage door is an excellent feature that reveals a little more about the homeowner.

Given how important garage doors are to your identity, it goes without saying that you should do your best to keep a garage door in the best condition. Throughout the year, your garage doors go through a lot. From bad weather to car bumps, there are all kinds of things that test their durability. That is why you need that extra bit of magic when getting your garage doors repaired.

Why Choose Loveland?

Loveland Garage Door Repair has been in business for a long time now. Our skilled technicians understand how important it is to service your garage doors to the highest standards. Other repair companies often use mediocre parts, which can cause issues again in the future. These half-hearted attempts at a repair only do half the work, and before too long, your garage door needs to be fixed yet again.

We here at Loveland understand garage door repair better than anything else. With our products and service quality, your garage door can last a long time. The importance of using the right quality products and knowing what's wrong is integral to a garage door repair being done right.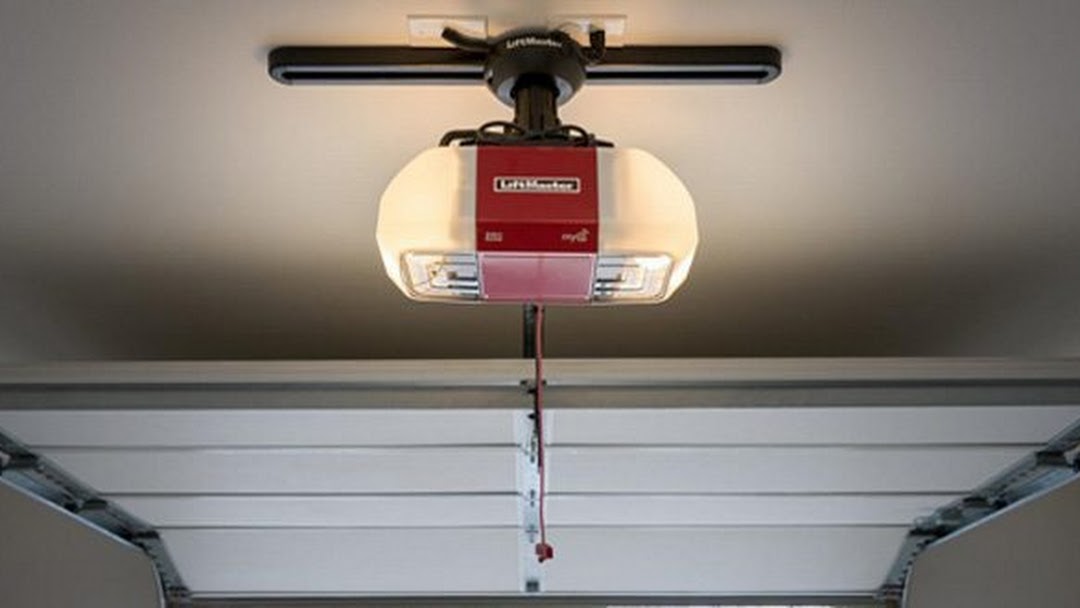 How Can We Help You?

Over the years, we've noticed that garage doors have shown a consistent pattern on the types of break downs that occur. In over 50% of the cases, we see problems with garage door openers. A garage door opener repair service must be done right so that it opens correctly and that you are never late for a meeting. It can be very irritating to have to deal with a garage door that won't open first thing in the morning. This is why we offer a quick and efficient garage door repair service that you cannot resist. For your convenience, we keep various kinds of garage door opener options available in our trucks like:

Traditional Chain Drive Openers
These openers are the most common garage door openers used. They are very common in many people's homes, and their traditional value is unmatched.

For those bothered by new garage doors that make way too much noise, we have the perfect solution for you. New belt drive openers are quieter and will not disturb your family/friends/neighbors with their boisterous noises. These are used in residential areas more often.

Screw drive openers are an unconventional choice, yet they are beneficial. While the screw drive models are not as popular, we still keep them in stock. We understand that your options are unique, and you should all the right options available.

What Makes Us Special?

Garage Door Repair Loveland is not just a repair service company, but also a company that takes pride in its work. For more than twenty years, we have serviced homes all across the Loveland Colorado area with the highest standards. Our hard work and dedication know no bounds, and we go to any length to make sure that you are satisfied. Unlike most other garage door repair companies, we offer top quality work for the most affordable prices. This is why we value the relationship that we form with our customers. At Loveland, your happiness is always our top priority.